This 4th of July residents from all our homes celebrated in one of our recently improved backyards. We're grateful to Glendale Kiwanians for helping with the accessible garden and Susan Carr for donating a Weber grill in time to BBQ for the holiday.
This project has brought our residents together and increased their sense of community. Associates from down the street have been coming over to work in the garden along with residents. Glendale Kiwanis made creating the garden their new member project at the beginning of the year. Donating materials and plants, and physically building the raised garden beds got new Kiwanians well initiated into the service club. Click here to see a short video of how the garden was built by Glendale Kiwanis.
We have several other improvements that we are preparing for the houses that will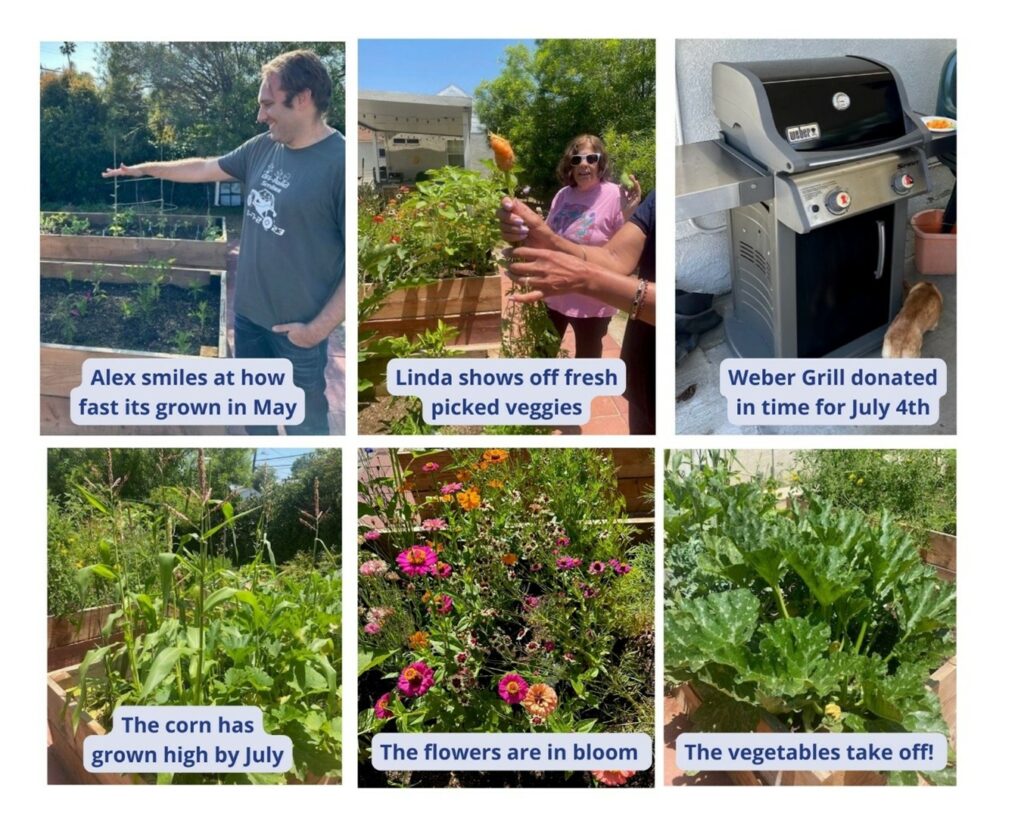 make them more accessible and sustainable for our Associates as they age. Your support gives us the ability to better serve our Associates by making improvements at our homes. Keep posted for future volunteer projects as well.