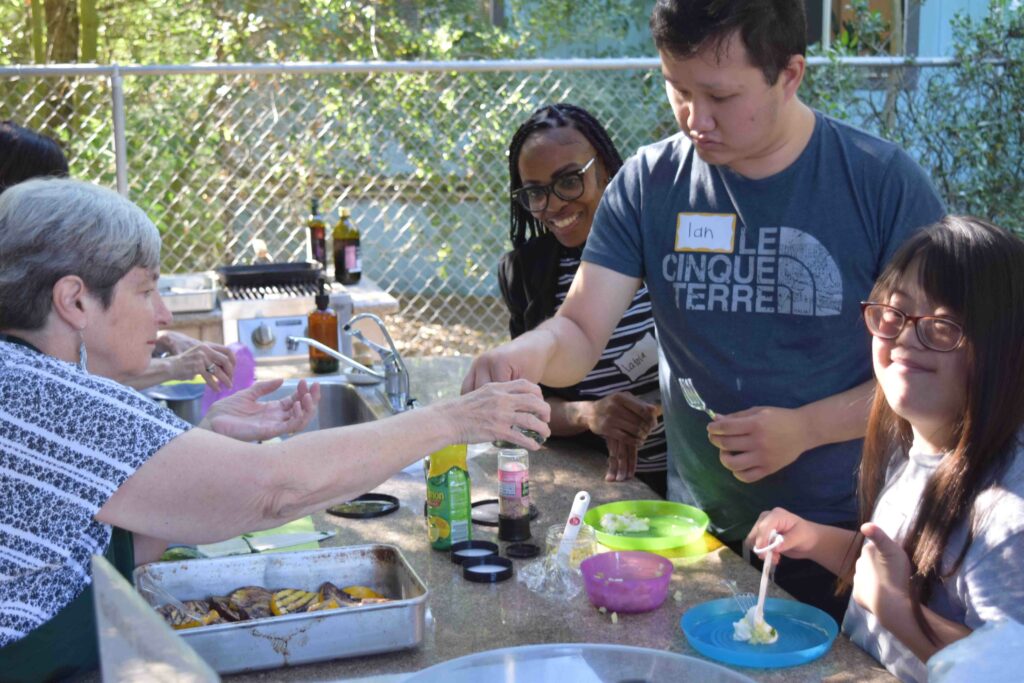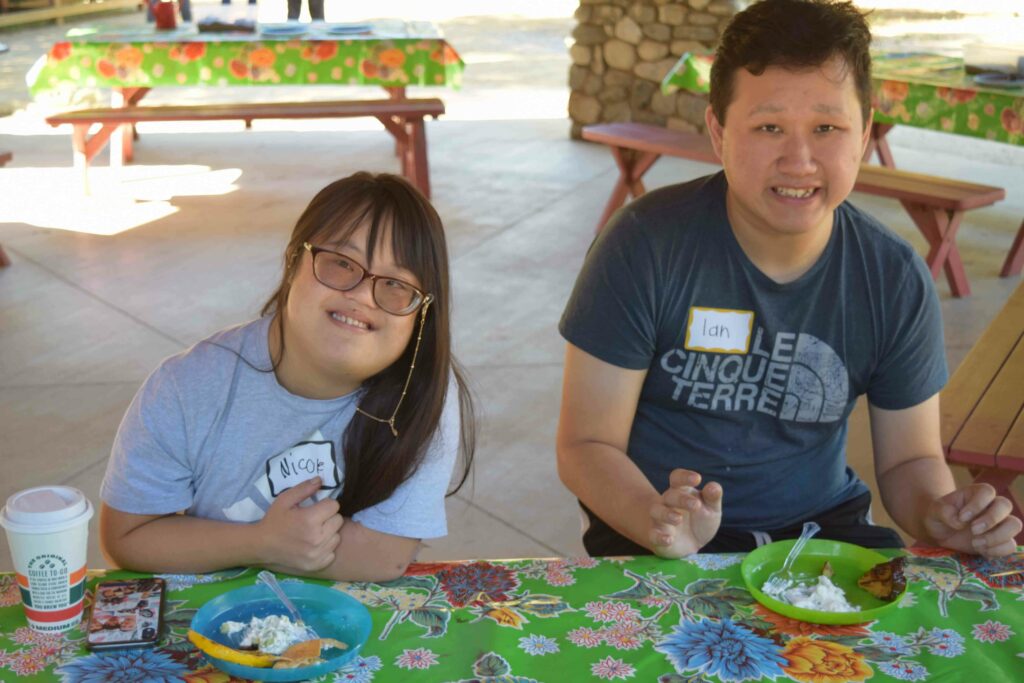 TCC Associates Nicole and Ian learn to make a fresh, Greek yogurt dip with vegetables at Descanso Garden's Harvest Festival.
Our two younger Associates, Nicole and Ian don't realize it, but while they're having a blast taking part in Descanso Garden's Harvest Festival, they're also learning to make their own choices and practice socialization skills as young adults. 
They've both recently transitioned into TCC's Community Integration Program from High School. Ian has been working on building social connections. With the support of TCC staffer Latoia, he interacted with a docent, as she gave instructions on how to grill eggplant and mix a Greek yogurt dip with his choice of add-in ingredients. Pleased with his masterpiece, he stopped eating only momentarily to share a smile with Nicole for the camera. You can try Ian's recipe yourself.
Greek Yogurt Dip Recipe
1. Put 2 spoons of yogurt onto your plate
2. Add a spoon of cucumbers to your yogurt
3. Add a pinch of dill and garlic
4. Add a sprinkle of salt and pepper
5. And a small squeeze of lemon
6. Combine ingredients
7. Enjoy with 3-4 veggie pieces
We are grateful to Descanso Gardens for being a dedicated community partner, and for giving our Associates such wonderful experiences. Helping our Associates make progress toward their goals is at the heart of our Community Integration Program. Your donation to TCC will help us hire more staff and bring in those currently on our waiting list of young adults.